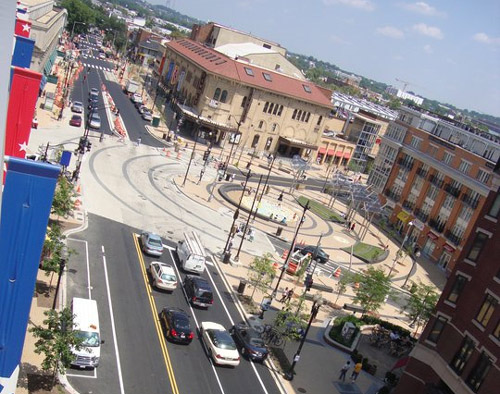 Just a quick look at some transportation news affecting the neighborhood.
1. BeyondDC shares a great photo from DCDDOT of the finished (?) streetscape project. I still see orange cones and concrete barriers in my sleep, though.
2. The Coalition for Smarter Growth will lead a Columbia Heights walking tour on August 7. It features reps from the architects who were commissioned for the public realm improvements in the neighborhood.
3. The expanded Capital Bikeshare program will indeed have a few Columbia Heights locations: 14th & Irving, 11th & Lamont, 16th & Harvard, and 14th & Spring, among them.
View
Capital Bikeshare
in a larger map